July 7th, 2011 |
Raw Food and Raw Foods Diet
,
reader questions
|
5 Comments (Thanks!) »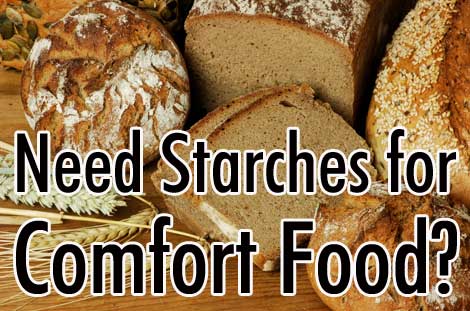 "My biggest problems are starches… I grew up with them so they are emotional comfort foods."
Well, it's great that you already understand that your desire for starches is mostly coming from an emotional connection with those foods. You're already much more aware of your body and its cravings than many others who are trying to lose weight.
If you have a strong connection with starches, then go ahead and eat them in the beginning of your journey to better health. Simply start by adding more and more fresh, raw, water-rich fruits and vegetables. The more you consume healthy fruits and vegetables, the more your body will begin to crave them (no kidding!! You will actually one day crave a salad as much as you're craving starches right now!).
If you are eliminating other unhealthy foods from your diet (packaged, processed foods, cooked animal products, sugar, wheat, etc.) then you're already doing some great things for your body. So, just keep doing what you're doing. There's no need to feel deprived of something that makes you feel good.
When you're ready to cut back on the starches, you'll do it. For now, go ahead and eat them while making the other changes. If you're still struggling with starches after you've changed everything else in your diet, let us know and we'll talk about dealing with comfort foods at that time. For now, however, most people are at a point where they can still make a lot of healthy dietary changes while still eating some comfort foods.
So, what do you think about that? How do you feel about the idea of continuing with the starches, even though you know they aren't overly healthy for your diet? Do you think it's okay to eat comfort foods? Comment now to let us know what you're thinking. If anyone else is struggling with starches, or has overcome a starch addiction, please share with us how things are going for you.